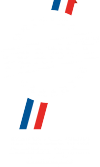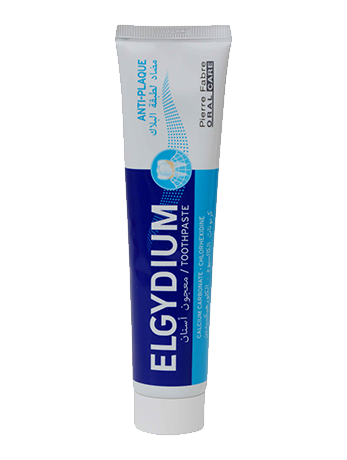 ELGYDIUM ANTI-PLAQUE toothpaste
COSMETIC
With chlorhexidine and calcium carbonate, ELGYDIUM Anti-plaque toothpaste effectively prevents the build-up of dental plaque every day. It also helps protect against tartar and gum irritation.
Available in pharmacies and drugstores in KSA, Kuwait, UAE, Jordan, Bahrain and Qatar.
100 ml, 75 ml or 50 ml tube
Product advantages
Effective for
Recommended for
How to use
Brush with the toothpaste for two to three minutes, two to three times a day, after every meal, with a suitable brush, such as the ELGYDIUM Anti-plaque brush.
Professional opinion
A clinical study showed that 98% of the 42 participants, using ELGYDIUM Anti-plaque toothpaste three times a day for three weeks, reported that their teeth felt cleaner than before the study.
Composition
Chlorhexidine
Calcium Carbonate
Remineralisation of the teeth, polishing effect, restoring the pH balance in the mouth
Clinical results
The effectiveness of ELGYDIUM Anti-plaque toothpaste has been clinically proven with a 50% reduction in dental plaque observed after three weeks of use (test on tolerance and effectiveness monitored by dentists on 42 subjects for 21 days, three times a day, after every meal).